What a week, right? Thankfully it is coming to an end as we look to begin another weekend. So let's take a look at xkcd, who has thankfully provided us with a form of pie chart that shows percentages of sums of more than 100%. And you thought you should only use pie charts when the slices add to 100%…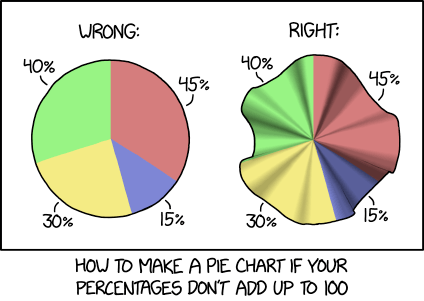 Now I want pie. Thanks, xkcd.
Credit for the piece goes to Randall Munroe.