Did you really think we were done with eclipse coverage? (Actually we still will not be, there were some other neat eclipse coverage pieces I want to look at.) But today is Friday and so we look to lighter (and I find humourous) coverage, this week from xkcd.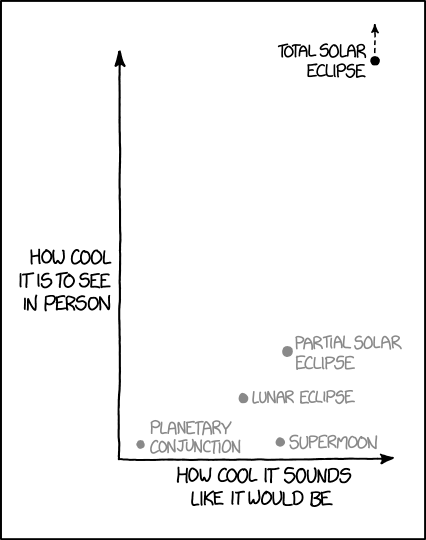 My only quibble would be that the partial solar eclipse could be nudged further up the y-axis. I thought it was rather fantastic to witness. (But you better bet that come 2024 I will be travelling to see totality.)
Happy weekend, all.
Credit for the piece goes to Randall Munroe.