Perseverance landed on Mars on 18 February, almost a month ago. The video and photography the rover has already sent back has been stunning. We all know she is the most capable rover yet landed on the Red Planet, but what we all want to know is how cute is Perseverance compared to her predecessors?
Thankfully for that we have xkcd.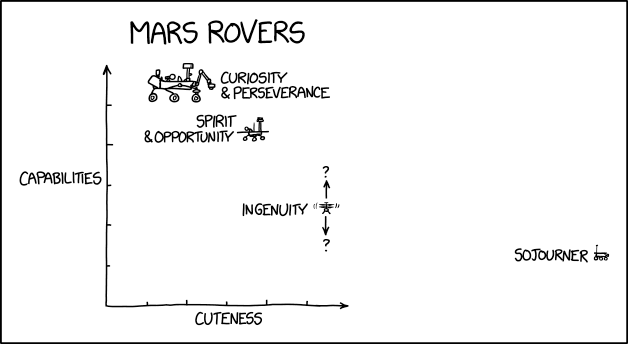 Credit for the piece goes to Randall Munroe.