Well, you made it to the Christmas holidays. First, some housekeeping, my posting next week might be a bit sporadic. Not that it hasn't been sporadic the last few months.
Second, it's a Friday, so let's take a look at that federal republic of states we talked about yesterday. According to xkcd, of course.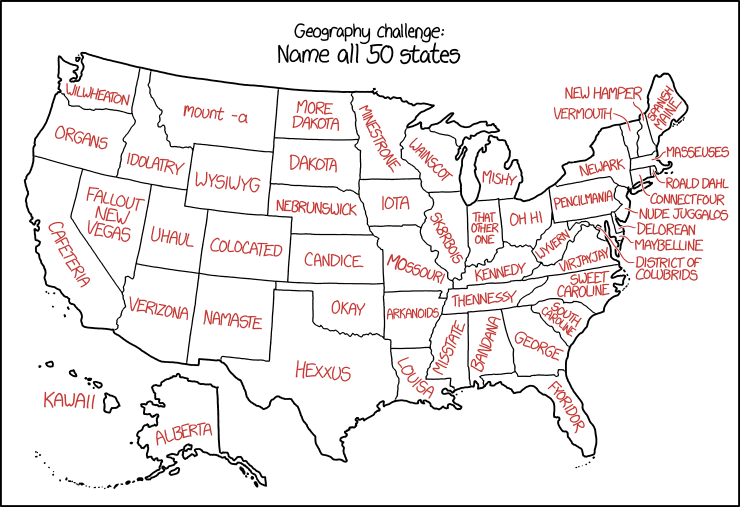 Credit for the piece goes to Randall Munroe.