It's Friday, everybody, and that means we all made it to the end of the week.
As a millennial, I was surprised to learn that my mobile can actually be used to make telephonic calls. Phone calls, as they are often known, are like direct messages or text messages, but made without cat gifs or memes. And your voice cannot be filtered. It seems a #primitive way of communicating.
But thanks to xkcd, we can see how, using one person as a sample, the types of these phone calls have varied over the years.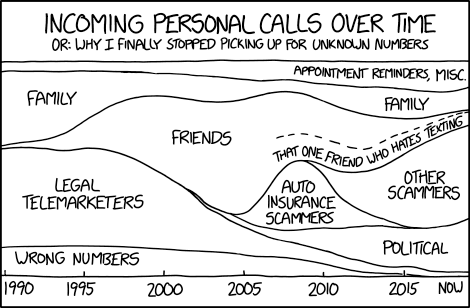 Credit for the piece goes to Randall Munroe.