We made it to the end of the week, everybody. And so now we get a look an xkcd take on one of my favourite little pieces: regionalisms. We all use terms that are specific to the areas where we live or grew up. For example, here in Philadelphia we call a cured meat, cheese, lettuce, and tomato on a long roll a hoagie. In other places, they are called a sub.
xkcd's piece looks at regionalisms for a carbonated beverage.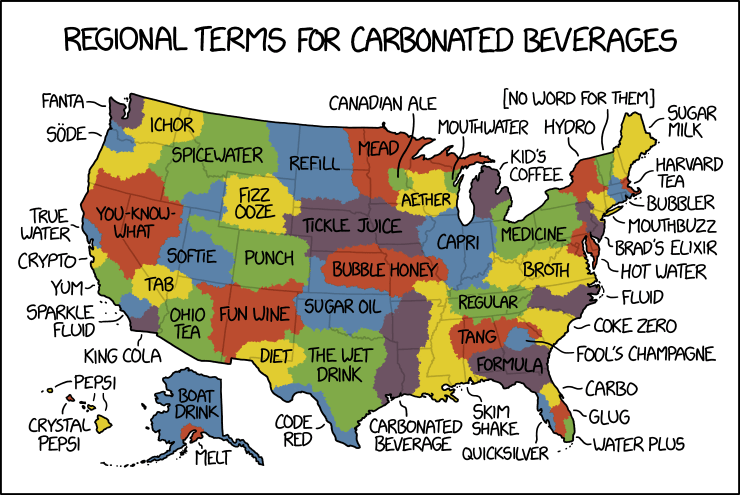 Credit for the piece goes to Randall Munroe.