Wrapping up this week of map-themed work, we have xkcd. He created an integrated map of North America's subway systems from Vancouver to Chicago to Philadelphia to Washington to Mexico City.
I only wish I could take the Red Line from Belmont and transfer to the Market–Frankford near West Trenton. Because I could then take the (Frankford) El out to 69th Street and catch the 104 to West Chester.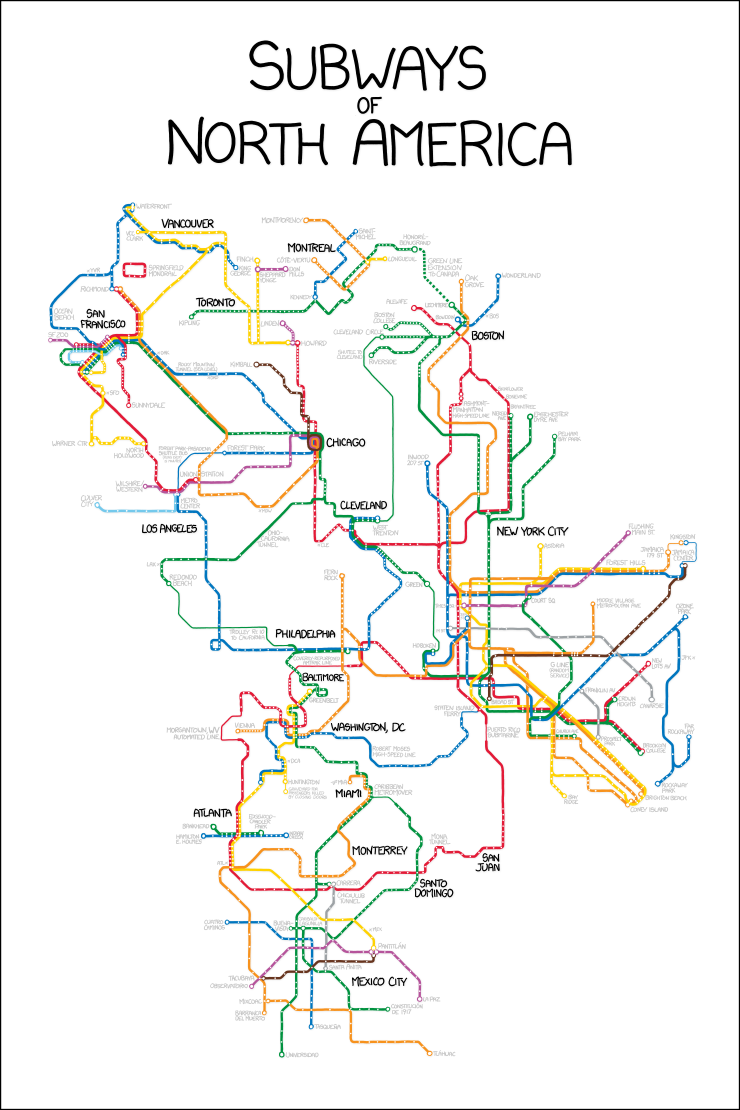 Credit for the piece goes to Randall Munroe.