It is finally Friday. And if you are in one of those areas where it is forecast to rain this weekend, you may find yourself watching a film. If you do, then xkcd has a post that will help you identify the movie by its background scenery.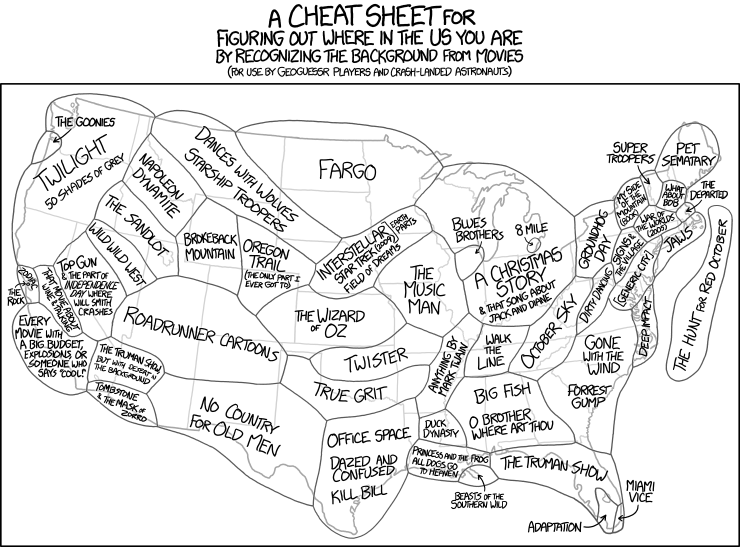 Personally, my favourite is the reference to the Grand Banks in Hunt for Red October.
Credit for the piece goes to Randall Munroe.