Well yesterday sucked.
But at least today is Friday. Also Cinco de Mayo. And so in addition to trying to find some mezcal tomorrow—anybody know a good spot in Philly?—we can wrap this week up with something on the humourous side.
My mobile is a few years old now and I've been taking lots of the photos the last few years. Last weekend I reached a point where I could no longer take photos. Consequently I have been going back through all my old photos. And so this piece from xkcd seemed rather appropriate.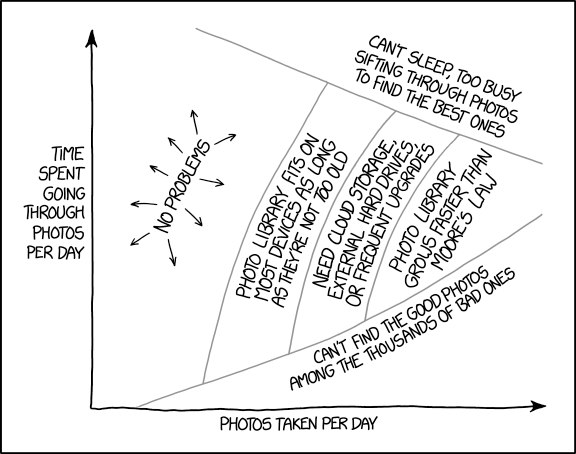 Credit for the piece goes to Randall Munroe.