Over the last several weeks we dealt with the impact of a few hurricanes from H to K, i.e. Harvey, Irma, Jose, and Katia. Now that the Atlantic basin has quieted a wee bit, it is time we get back to the lighter side of things.
So we turn to xkcd and its look at ensemble models, often used to try and predict the paths of hurricanes.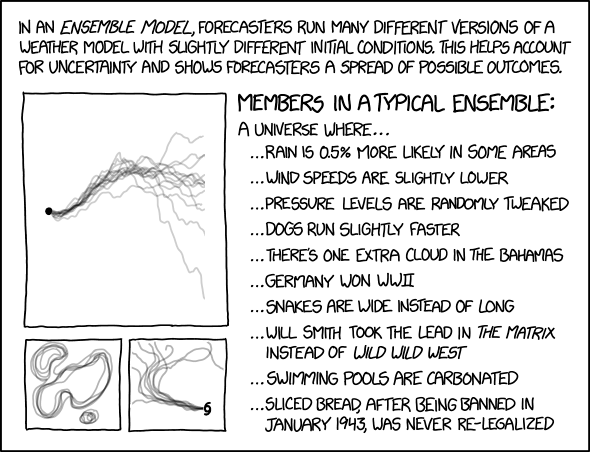 Happy Friday, everyone.
Credit for the piece goes to Randall Munroe.