We made it to the end of the week, everybody. And that's saying something.
Part of my jobs over the last several years has been to work with context experts and help them tell their stories. Sometimes I have to do it through charts and graphics. When that happens,  I often need data files to help me create the final piece. I cannot tell you how many times this has happened.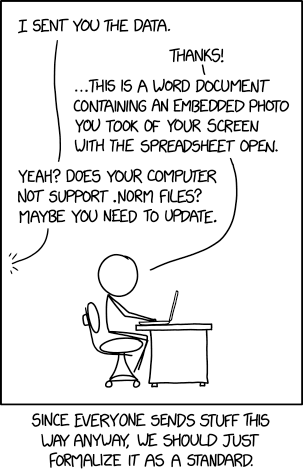 Credit for the piece goes to Randall Munroe.