Well, everyone, we made it to Friday. So let's all reflect on how many things we did on our mobile phones this week. xkcd did. And it's fairly accurate. Though personally, I would only add that I did not quite use my mobile for a TV remote. Unless you count Chromecasting. In that case I did that too.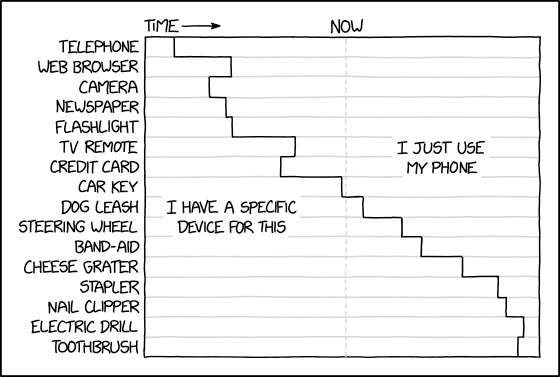 If I have to offer a critique, it's that it makes smart use of a stacked bar chart. I normally do not care for them, but it works well if you are only stacking two different series in opposition to each other.
Credit for the piece goes to Randall Munroe.