It's another Friday. Which means another work week come and gone. Most of my days now consist of Covid-related work. A couple of months ago, Memorial Day began the surge in Covid-19 cases. Hopefully people take it more seriously now, and everyone masks up and stays distant so that Labour Day does not become a new big inflection point. Consequently, this piece from xkcd feels most appropriate.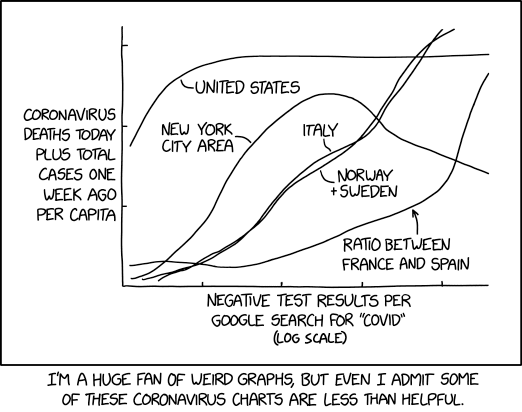 For my American audience, since it is a holiday weekend, again, enjoy Labour Day. For my British audience, you already had your summer bank holiday. For everyone, have a good weekend.
Credit for the piece goes to Randall Munroe.