It's time for another Friday just for fun posting. I once worked with a guy who could draw a map of the United States or the world on a whiteboard incredibly accurately. He then left it in the break room for the office to try and label correctly.
This is kind of that, but in reverse, from xkcd. Good luck.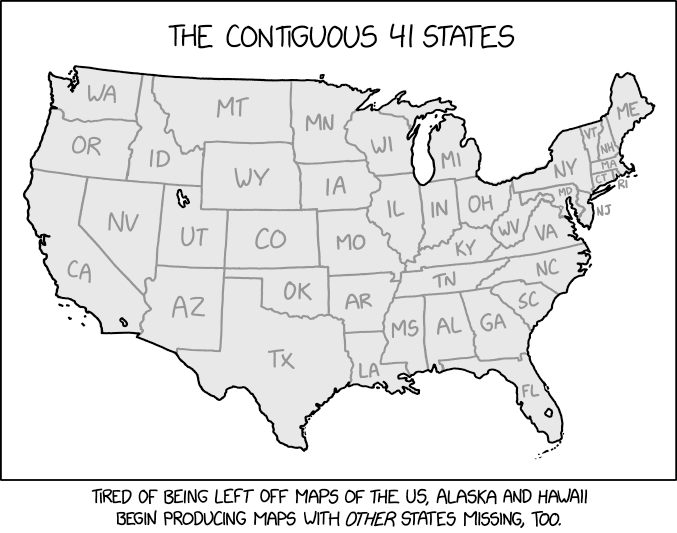 Credit for the piece goes to Randall Munroe.