Via xkcd.
It's Friday and we've made it all to the end of the week. A little while back xkcd posted about the 2020 US election, showing where the votes for both candidates are approximately located.
This isn't quite funny like I normally might post on a Friday, but it felt appropriate after this week we had with the impeachment.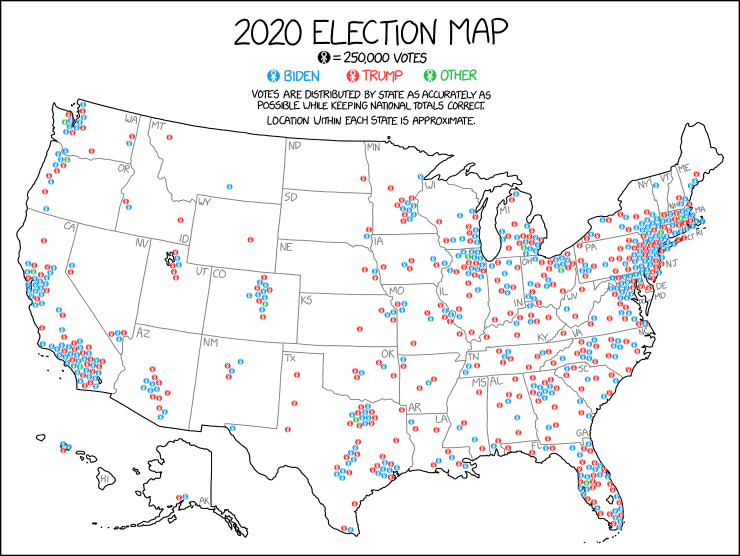 Credit for the piece goes to Randall Munroe.