Happy Friday, everyone.
At the beginning of the week, we looked at the launch and deployment of the new James Webb telescope. If you recall, one of the key elements of the satellite's design is its sunshield. As the name says, it shields the satellite from the sun, thus keeping the equipment super cold, which is necessary to operate in the range of infrared.
But, as xkcd points out, that's not actually the real reason for the sunshield.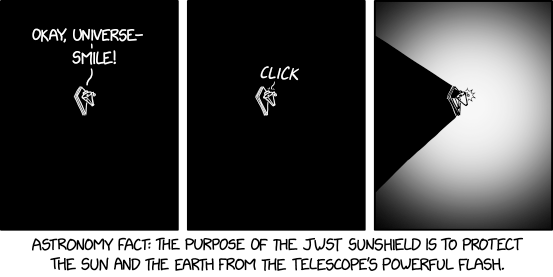 Credit for the piece goes to Randall Munroe.