Happy Friday, all. I've been busy preparing for a trip to Boston next week where I'll continue to research my family's history. But family trees and generational relationships between cousins can be confusing. Over at xkcd, however, it turns out the in-law relationships are more confusing.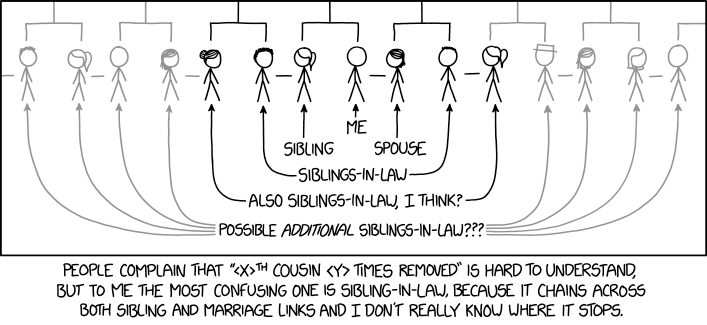 I don't think I blame him.
Credit for the piece goes to Randall Munroe.