Last Friday I shared an xkcd post about the relative smoothness of the Earth. This week he posted an illustration but a slightly different scale. You can see more of Earth's jagged edges.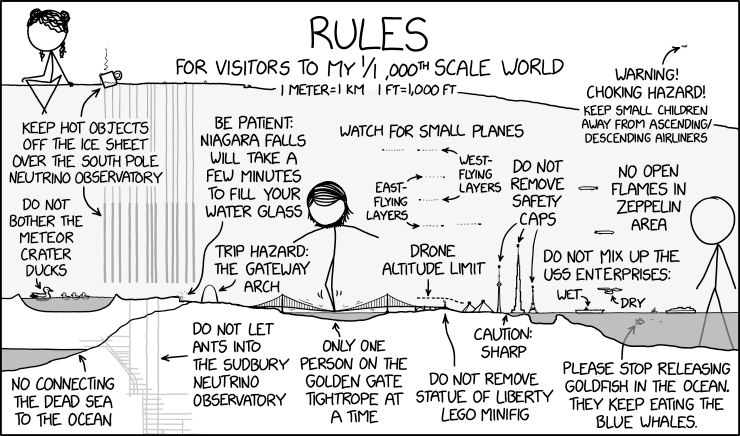 Gotta love the Star Trek reference. I'm betting he used the length of the Kelvin timeline Enterprise, which I personally dislike, as it's significantly larger than the prime timeline Enterprise of Shatner and Nimoy.
Anyway, Happy Friday, all.
Credit for the piece goes to Randall Munroe.