Well, it's Friday. And in the Northeast that means another snowstorm. In normal times, that would mean a nice half-hour walk to the office wherein my overcoat would likely become covered in snow and my trousers soaked in disgusting, salty, slush water. In other words, I'd need to wash and dry my clothes. But what household appliances should I use?
Thankfully, over at xkcd, Randall Munroe tackled that very problem with this helpful matrix.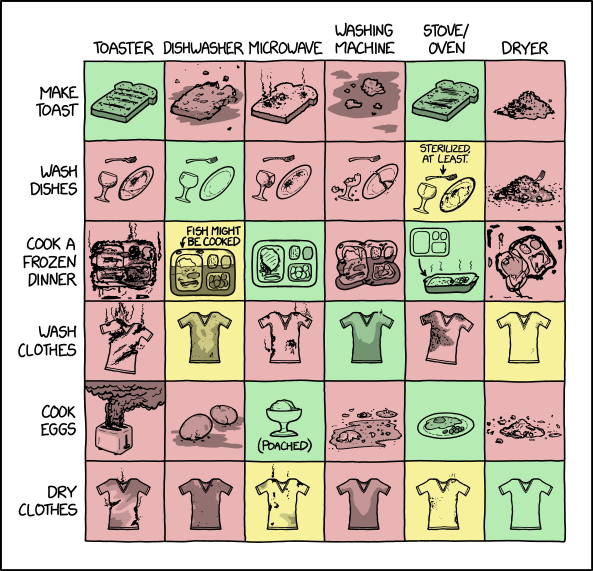 Of course my aforementioned scenario is entirely moot, because like so many of you, I haven't seen my office nor really left my flat in 11 months now. But here's looking at you vaccines.
Credit for the piece goes to Randall Munroe.