Another week is now in the books. We can end it with an xkcd graphic looking at rings and a diagram identifying logos with that specified number.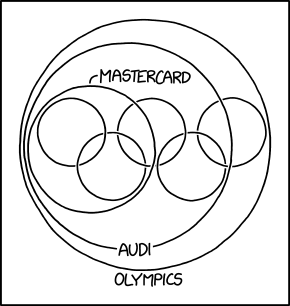 It's basically a Venn diagram with sets within sets.
But conceptually, I'd place it here.
Credit for the piece goes to Randall Munroe.