Happy Friday, all. Whether we're talking melting ice sheets or attempted purchases by the Trump administration, the island of Greenland has often been in the news the last few years.
So here's an appropriate map from xkcd comparing the size of Greenland to the rest of the world.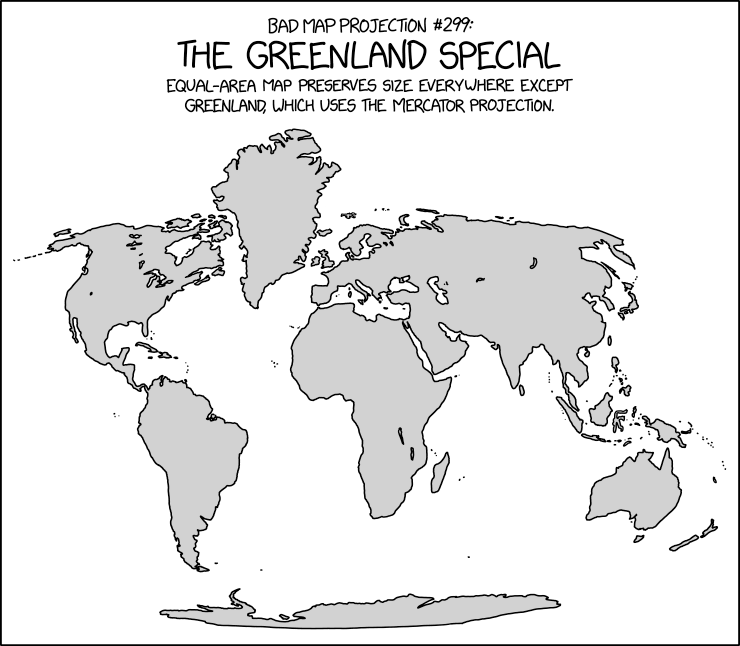 Credit for the piece goes to Randall Munroe.