We made it to the end of yet another week. Before the weekend begins for most of my audience—though for my UK readers, enjoy the extended bank holiday and God save the Queen—I wanted to take a look at a graphic from xkcd that shows one can use different types of scopes to make different types of observations.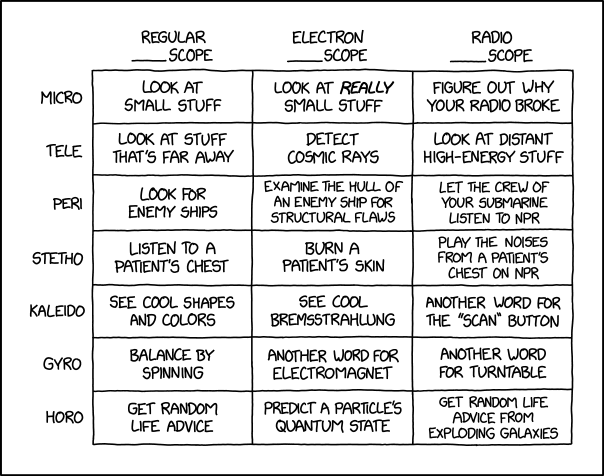 I'm constantly thinking about getting a record player. But if I do, maybe I'll just start calling it my radiogyroscope.
Credit for the piece goes to Randall Munroe.